Gonzalo Bacigalupe, Ed.D. (University of Massachusetts Amherst), M.P.H. (Harvard University), is Professor of the Master of Science in Family Therapy Program and the Ph.D. in Counseling Psychology, College of Education and Human Development at the University of Massachusetts Boston, and is Ikerbasque Research Professor at the Deusto Stress and Resilience Research Team at the University of Deusto. Bacigalupe is President-Elect (2012-2013) of the American Family Therapy Academy and Fellow of the American Psychological Association. He is leading the Undergraduate Minority Health Scholars Program (MHSP) as a member of the UMass Center for Health Equity Intervention Research (CHEIR), an NIMHHD P-60 5 year grant for a joint effort by the UMass Medical School and UMass Boston. He is also an Adjunct Professor with the University at Distance in Spain (UND).

His research with colleagues in Spain, Mexico, and USA, focuses on the impact of emerging media on families, transnational/immigrant families, family health, and e-health. His most recent efforts include developing a transnational collaboration to investigate the adoption of emerging technology by families. In conjunction with the Basque Institute for Healthcare Innovation (o+Berri) and Innobasque, he is assessing the role of healthcare virtual communities of practice and the role of social networks in supporting patients with chronic illness. He is senior researcher in the Deusto Stress and Resilience Research Team leading qualitative research and mixed methods research in a longitudinal study of Basque adolescents. Overall, his research focuses on vulnerable populations (immigrants, the chronically ill, and those at risk of being negatively affected by health inequity). His research has included transnational families and couples, political and family violence, refugees and immigrants' health and family health and disparities (celiac disease, chronic pain, and medication strategies and literacy), e-health, and social technologies.

Dr. Bacigalupe is Senior Associate Editor and Photography Editor of the Family Systems and Health, and member of several editorial boards that include Family Process, The Counseling Psychologist, Couple and Family Psychology: Research and Practice, Qualitative Research in Psychology, AFTA Monograph Series, and BioMed Central Public Health. He serves as reviewer for the Council for International Exchange of Scholars, the Spanish Minister of Education and Science, the Catalunya Government Research Agency, and others. Dr. Bacigalupe is Co-Founder and Co-Chair of the Boston Institute for Culturally Accountable Practices (BICAP) which the Family Therapy Networker awarded the Innovative Training Award for excellence and outstanding achievement in providing quality clinical training. BICAP has consulted, among others, with the Boston Red Sox and Harvard Medical School on cultural competence and institutional equity. He is member of several international and national professional societies, including the American Evaluation Association, Association of Internet Researchers, European Family Therapy Association, European Communication Research Association, Society for Psychological Study of Social Issues, and the Celiac Spanish Society, among others. Gonzalo is a Licensed Marital and Family Therapist in Massachusetts, an AAMFT Approved Supervisor, a National Registered Health Provider, and a Massachusetts Child & Adolescent Needs and Strengths (CANS) Certified Assessor. He also holds a degree as a clinical psychologist from the Catholic University of Chile.

Professor Bacigalupe was Senior Fulbright Research Fellow at the Autonomic University of Barcelona. He has received funding by National Institute of Aging, the Center for Medicaid and Medicare Services, the American Psychological Foundation, Bizkaia Lab, the Spanish Minister of Education, the Basque Government, o+Berri, among others. The Massachusetts Association of Marital and Family Therapy honored him in 2007 with an Award in Recognition of Exceptional Contribution to the Profession of Family Therapy. He was an elected Councilor (2010-2012) of the American Public Health Association International Section, Vice President for Public Interest and Diversity (2010-2012) of the Society for Family Psychology (APA Division 43), and Member at Large (2011-2012) of the Society for Participatory Medicine Executive Committee.
Primary Interests:
Culture and Ethnicity
Health Psychology
Internet and Virtual Psychology
Interpersonal Processes
Political Psychology
Sociology, Social Networks
Research Group or Laboratory:
Note from the Network: The holder of this profile has certified having all necessary rights, licenses, and authorization to post the files listed below. Visitors are welcome to copy or use any files for noncommercial or journalistic purposes provided they credit the profile holder and cite this page as the source.
Image Gallery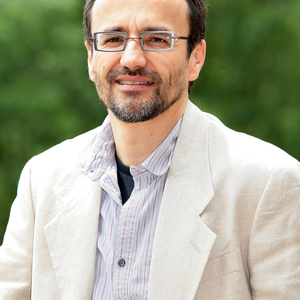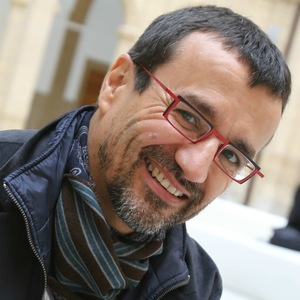 Journal Articles:
Bacigalupe, G. (2011). Is there a role for social technologies in collaborative healthcare? Families, Systems, & Health, 29(1), 1-14. doi:10.1037/a0022093
Bacigalupe, G. (2010). Niños/as Latino/as víctimas de abuso sexual en los Estados Unidos de America: Diagnóstico relacional e intervención. SYSTEMICA, 13/14, 39-58. ISSN: 1135-2582.
Bacigalupe, G. (2010). Supervision 2.0: e-supervision a decade later. Family Therapy Magazine Supervisor Bulletin, 9(1), 38-41. ISSN: 1538-9448.
Bacigalupe, G. (2010). Una guía para la consultoría transparente en situaciones complejas con equipos de salud y servicios sociales. [A guide for transparent consultations in complex situations with health and social services teams]. Redes: Revista de Psicoterapia Relacional e Intervenciones Sociales, 23, 23-36. ISSN: 1135-8793.
Bacigalupe, G. (2010). Visitando o domínio das tecnologias sociais para estreitar as conversações colaborativas [Entering the social technologies domain to strengthen collaborative conversations]. Nova Perspectiva Sistemica, 37, 9-19. ISSN: 0104-7841.
Bacigalupe, G. (2009). Harnessing Web 2.0 technology for department chairs: Technologies that enhance collaborative and effective leadership. Academic Leader 25(4), 4-8.
Bacigalupe, G. (2009). Mapping transparent consultations with health and protective services teams. Journal of Systemic Therapies, 28(3), 77-88. doi:10.1521/jsyt.2009.28.3.77.
Bacigalupe, G., & Askari, S. (2013). E-health innovations, collaboration, and healthcare disparities: Developing criteria for culturally competent evaluation. Families, Systems, & Health, 31(3), 248-263. doi: 10.1037/a0033386
Bacigalupe, G., & Cámara, M. (2012). Transnational families and social technologies: Reassessing immigration psychology. Journal of Ethnic and Migration Studies, 38(6), 1425-1438. DOI: 10.1080/1369183X.2012.698211
Bacigalupe, G., Fujiwara, T., Whoo, M., & Selk, S. (2010). Community violence as psychosocial stressor: The case of childhood asthma in Boston. Psychology PSYCH, 1, 27-34. doi:10.4236/psych.2010.11005
Bacigalupe, G., & Lambe, S. (2011). Virtualizing intimacy: Information communication technologies and transnational families in therapy. Family Process, 50(1), 12-26. doi: 10.1111/j.1545-5300.2010.01343.x
Mutchler, J., Bacigalupe, G., Coppin, A., & Gottlieb, A. (2007). Language barriers surrounding medication use among older Latinos. Journal of Cross-Cultural Gerontology, 22, 101-114. PMID: 1713-6455.
Upshur, C. C., Bacigalupe, G., & Luckmann, R. (2010). "They don't want anything to do with you": Patient views of primary care management of chronic pain. Pain Medicine, 11(12), 1791-1798. doi:10.1111/j.1526-4637.2010.00960.x
Weinreb, L., Fletcher, K., Candib, L., & Bacigalupe. G. (2007). Adult patients' history of child abuse in family practice settings. Journal of the American Board of Family Physicians, 20(4), 417-419. doi:10.3122/jabfm.2007.04.060208
Other Publications:
Bacigalupe, G., & Camara, M. (2011). Adolescentes digitales: El rol transformador de las redes sociales y las interacciones virtuales. [Digital adolescents: The transformative role of social networks and virtual interactions] In Roberto Pereira (Ed.), Entre impotencia, resiliencia, y poder: Adolescentes en el Siglo XXI. [Impotence, resilience, and power: Adolescents in the XXI Century] (pp. 227-244). Madrid: Editorial Morata.
Llerena-Quinn, R., & Bacigalupe, G. (2009). Constructions of difference among Latino and Latina immigrants and non-Hispanic White couples. In K. D. Killian (Ed.), Intercultural couples: Exploring diversity in intimate relationships (pp. 165-186). New York: Routledge.
Mutchler, J., Bacigalupe, G., Coppin, A., & Gottlieb, A. (2010). Language barriers surrounding medication use among older Latinos. In I. Stavans (Ed.), Healthcare (pp. 126-142). Santa Barbara, CA: ABC-CLIO.
Courses Taught:
Introduction to Health Disparities Research
Larger Systems Collaborative Consultation
Substance Abuse and the Family
Substance Abuse in Modern Society
Gonzalo Bacigalupe
Department of Counseling and School Psychology
University of Massachusetts Boston
100 Morrissey Boulevard
Boston, Massachusetts 02125-3393
United States of America

Work: (617) 287-7631
Mobile: (617) 872-3249
Skype Name: bacigalupe